OUTDO
Digital Display Intelligent Motorcycle Battery
DS-iGEL is a type of electronic battery with LCD screen which real-time monitors the status of battery and records the battery used days. There is an alarm when detecting the volts is abnormal or the battery is short of capacity which reminds the user to maintain timely and prolong the service life of battery.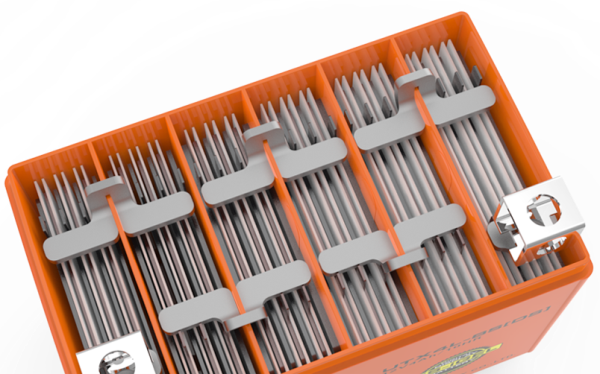 Injected with Gel electrolyte instead of acid, the battery is of super performance.
◆ Higher capacity.
◆ Good performance in the low temperatures, can meet requirements of starting currents in -30℃ to -50℃.
◆ Stable characteristic in high temperatures, can meet requirements of its usage in temperature of 65℃ and even higher.
◆ Longer cycle service life than normal lead acid battery type